When it comes to downhill ski equipment, there are tons of options that cover the range of performance, skill-level, and even aesthetics. From your skis themselves to your helmet and even jacket, different features cater to the type of skiing you do, as well as your personal style.
Outside of protective gear, clothing, and design, there are four essential elements that make up ski equipment: skis, ski boots, ski poles, and ski bindings.
Ski bindings are often an afterthought, and many times it's completely fine to stick with the basic recommended model for your skis or trust the judgement of your ski technician. But just because that choice works out for some people, doesn't mean it will be the perfect fit for you and your needs.
If you've found yourself unsatisfied with your ski bindings, but loving your skis, you can look into mounting a different set of bindings. While it is sometimes impossible to mount a new set of bindings on an older pair of skis, most of the time, it's quite simple to change the bindings on skis.
Have a chat with your ski technician to figure out the best bindings set up for you and if you change the bindings on your current skis. It may also be that both your bindings and your skis need to be switched up.
Can the Bindings on Skis Be Changed?
Usually, the bindings on skis can be swapped out for a different set. That being said, swapping bindings can depend on your skis and binding mount, and there are a few different ways that bindings can be mounted that may limit your options for switching to a new set.
Each model of bindings will be directly compatible with a binding mount. The most common setup is attached by drilling the mount into the flat surface of the ski. In this case. you can change bindings by removing the binding mount entirely and replacing it with a new one.
This requires drilling new holes in your skis. Most of the time, this isn't a problem; however, if you've already swapped bindings on the same set of skis or drilled new holes to reset the mount, you'll need to make sure there is at least 5mm between each hole to maintain the integrity of your skis.
You may need to place your new bindings either more forward or more backward than the previous setup. Some joint ski and binding setups have a "rail" system, where the binding is mounted to a dock within the ski that allows it to be adjusted forward or backward by sliding.
If this is the case, you won't be able to mount a new binding to this ski. Similarly, some skis have deck moldings that protrude up from the ski, which may make it impossible to properly mount some bindings, but should be fine for others.
How To Change Ski Bindings?
Unless you're a professional ski technician yourself, never change your ski bindings on your own. Ski bindings are the most important part of the safety of your ski setup, and incorrect mounting can be disastrous.
Whenever you're changing ski bindings, or having them adjusted or serviced, always take your setup to a ski technician for professional — and safe –service.
Why Change Bindings on Skis?
The only real reason you may need to change bindings on skis is if their performance fails.
If your bindings are working just fine, but you're unsatisfied with them because they're difficult to clip in and out of or they don't grip your boots well, chances are you just need to change the DIN setting on your bindings (more on this below).
There are also a few different types of bindings (regular, freestyle, race, and integrated), but if your looking to switch from one type to another, you'll most likely need different skis as well.
Ski Binding Failure Can Happen for a Few Reasons
First, bindings are just like any other equipment and are subject to general wear and tear and will need to be replaced accordingly. Over time, bindings simply lose their integrity, especially if you ski very often or ski aggressively, like alpine racing, freestyle, or expert big mountain.
Second, and this is the most obvious, always replace your bindings if any functional part is visibly broken, regardless of how old or new they are.
Some skiers who ski lightly and infrequently may never experience bindings' wear and tear, which brings us to a third point: All bindings will have recommended replacement times, usually in the form of the number of days skiing.
While it's difficult to keep track exactly, you can estimate based off the number of days you think you ski per week, month, or season, and multiply that with the number of seasons you've had your bindings. If you're quite a bit over the recommendation, it's time to replace them, whether it's been three seasons or ten.
Lastly, it's a good idea to check yearly if the manufacturer still supports your model of bindings — they release a list every season. If your bindings aren't supported, most technicians will be unable to service them for liability reasons.
It's also wise to have your bindings — and all functional gear — inspected and/or serviced at the beginning of each ski season to make sure everything is in safe, working order before hitting the slopes.
How To Change the DIN Settings on Ski Bindings?
The binding DIN setting determines the force needed for the binding to release, and it is adjusted for several key performance properties, namely boot length, the skier's ability, and the skier's height and weight.
For safety reasons, ski bindings are designed to release on heavy impact such as a fall, so that your skis don't twist your legs or get caught, worsening any potential injuries.
However, this measure of impact and release can also happen simply with aggressive skiing, like encountering tough terrain, freestyle skiing, or reaching the speeds of alpine racing (safely, of course).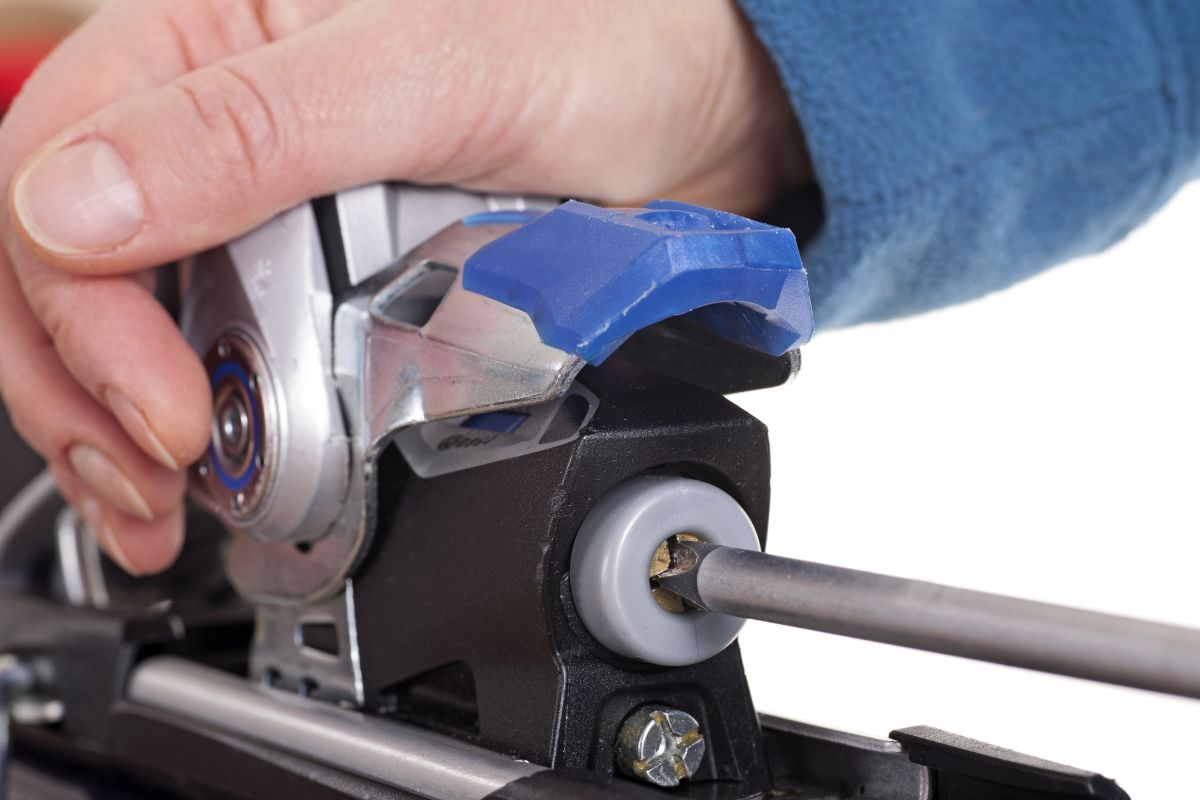 A DIN setting that is too high or low can be frustrating. A low DIN setting means there is low force required to release the binding.
It is a better choice for beginners who may experience more falls, but it can actually be more dangerous for experienced skiers because it increases the risk of a ski popping off when you don't want it to, like when landing a jump or skiing on steep terrain, or simply any time when you haven't taken a fall.
A high DIN setting requires heavier impact to release your skis. This is a better choice for experienced and expert skiers, both since the likelihood of taking a fall is much lower and because you want to be assured your skis will stay on wherever you ski.
High DIN settings — and the reasons for them — are why you don't see downhill racers' skis pop off during Olympic races, even on serious falls (apline race bindings have the highest DIN settings available).
However, because your skis are less likely to pop off with a high binding DIN setting, this increases the risk of injury during a heavy fall.
DIN settings are very simple to adjust, and many experienced skiers are familiar with this. If you're one of them or you know someone who is, you can do this at home, provided you understand both the settings and adjustments necessary to improve performance.
Otherwise, it's best to take your setup to a ski shop and have the technicians change your settings professionally to make sure your bindings still perform safely after any changes, and always have your technician make the first adjustments to the setup of a new binding, or new binding mounting.